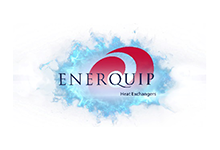 Enerquip is a leading designer and fabricator of shell and tube heat exchangers for over 40 years. Based in Medford, WI Enerquip has earned a reputation for high quality and fast delivery equipment which has earned them preferred supplier status with leading companies in the sanitary markets as well as the industrial markets. Whether you are looking for a solution for a heating/cooling application, or you have a need for unique stainless steel equipment, Enerquip has a reputation for innovative designs, efficient manufacturing, excellent quality and outstanding customer service.
ENERQUIP HEAT EXCHANGERS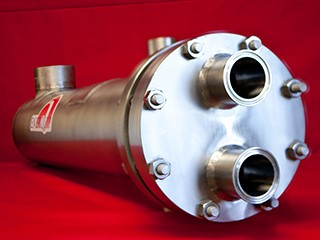 Standard Heat Exchangers
With over 40 years of experience, Enerquip's resourceful team can provide you with sizing and design selection assistance. Enerquip's engineers use state-of-the-art modeling software to recommend the right heat exchanger for each heating or cooling application. Your end result will be a high quality, sanitary heat exchanger with lead-times that are half of the industry average.
Enerquip's 40 standard sized heat exchangers are either in stock or available to be shipped in days instead of months!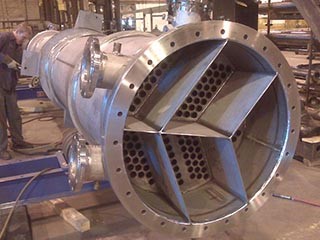 Custom Units
If off-the-shelf just won't cut it, and your reputation is on the line, you can rely on Enerquip to provide the quality, performance and on-time delivery needed to keep your shell and tube exchanger project on track.